Better Communication; More Connection
The ease & simplicity of TheSaaS, available across devices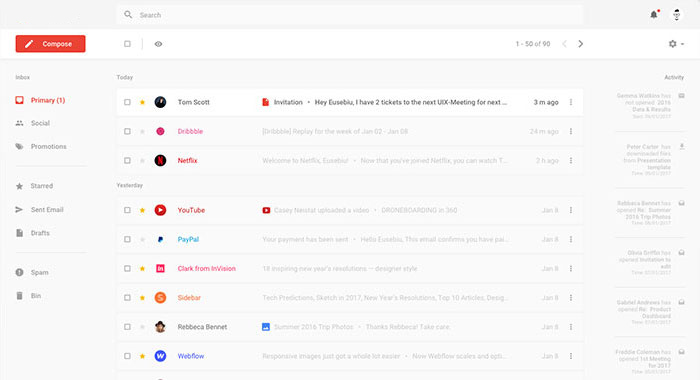 feature
All In One
---
New customizable tabs put you back in control so that you can see what's new at a glance and decide which emails you want to read and when.
Responsive
Your website works on any device: desktop, tablet or mobile.
Customizable
You can easily read, edit, and write your own code, or change everything.
UI Kit
There is a bunch of useful and necessary elements for developing your website.
Lego Base
You can find our code well organized, commented and readable.
Clean Code
As you can see in the source code, we provided a clean code.
Support
When you purchase this template, you'll freely receive future updates.
Get Custom Email
Use the TheSaaS you love - for business. Get custom email @yourcompany.com including calendar, docs, video meetings, and more with access from your phone or tablet.
---
Get Started
FAQ
Frequently Asked Questions
---
Got a question? We've got answers. If you have some other questions, see our support center.
What payment services do you support?
We accept all major credit cards.
Can I update my card details?
Yes. Go to the billing section of your dashboard and update your payment information.
Is this a secure site for purchases?
Absolutely! We work with top payment companies which guarantees your safety and security. All billing information is stored on our payment processing partner which has the most stringent level of certification available in the payments industry.
Can I cancel my subscription?
You can cancel your subscription anytime in your account. Once the subscription is cancelled, you will not be charged next month. You will continue to have access to your account until your current subscription expires.
How long are your contracts?
Currently, we only offer monthly subscription. You can upgrade or cancel your monthly account at any time with no further obligation.
Can I request refund?
Unfortunately, not. We do not issue full or partial refunds for any reason.